Blockchain
Blockchain-based Carbon Credit Platform Development Company
We have stepped into developing carbon credit platform development hitched with blockchain technology.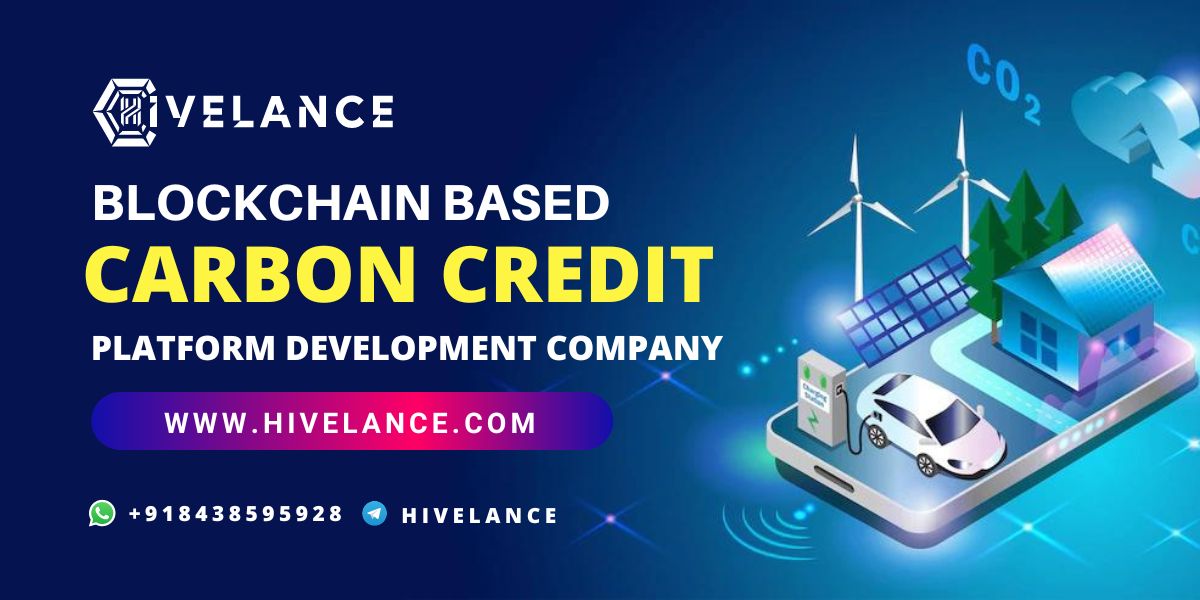 Carbon Emission & Its Impact on the Environment
Carbon emission from industries is the most disgraceful aspect that affects the environment. The impact of emission will remain sustained for a long period that can never be calculated. Global warming, volcano eruptions, and scarcity in water may be some of the disadvantages happening due to the release of carbons. Taking a big initiative in reducing these problems would not work out successfully. This can be regulated and kept in control only if each and every one of us stays cautious to cut short the impact. As responsible individuals, each one of us must reduce the usage of vehicles that emit carbon at higher rates. Using bicycles to reach nearby places would be the most welcomed option for a pollution-less environment.
Meanwhile, New methods and tools are introduced into the markets with the aim of reducing the impact of climate change, and we try to adopt those regulations. Following those procedures is guaranteed in maintaining an eco-friendly surrounding.
What is Carbon Credit?
A carbon credit is a tradeable permit or certificate granting permission to emit 1 ton of carbon dioxide or an equivalent of another greenhouse gas by any individual or company. Bigger Enterprises get bulk credits as they perform their work in larger amounts like manufacturing, testing the product and so on.This activity did not pave the way for smaller groups or individuals to get their own credits when they begin their ventures. Bringing to the markets the most astounding technology ie..Blockchain, small businesses can also get the credits that they look for and perform their activity similar to big firms.
Blockchain-based Carbon Credits Platform Development Company - Hivelance
Blockchain is the most explored concept by many experts in recent times. As it is immutable, safer, and comes along with smart contracts, its popularity is spread wider. Hence, industries collaborate their working function with blockchain for carbon credits. Hivelance offers top-notch solutions, we are the outshined blockchain-based carbon credit platform development company. Make changes by joining us..!!!!
Blockchain-based Carbon Credit Platform Development For You:
Below listed are the comprehensive creations for developing and exchanging the credits.
Carbon Credit Token: Carbon credits are represented in the form of digital tokens on a blockchain. Once you mint carbon credit tokens, they are distributed to consumers who could be polluters or carbon emitters. We create carbon credit tokens for you.
Secondary Markets: A secondary market or a carbon credit trading platform is a marketplace where you can buy/sell or trade carbon credits. We develop the platform with exclusive features for the successful exchange and trading of tokens.
Smart Contracts To Rescue: When blockchain comes into implementation, Smart contracts will play the main role. It helps you mint, burn, and distribute carbon credit tokens. They also boost the buying/selling and trading of carbon tokens on exchanges.
Benefits of Our Carbon Credit Platform Development
High-performing exchange platforms
Specially coded smart contracts
Token creations for minting
Affordable prices
High quality
Faster processing
Easier buy/sell options
Outstanding marketplace development
Customized idea implementation
Why Choose Hivelance for Carbon Credit Platform Development?
We have stepped into developing carbon credit platform development hitched with blockchain technology. As a Leading blockchain-based carbon credit platform development company, We take an oath to look after our own environment and provide services to both individuals and companies on how to reduce carbon emissions. We offer high-end security-based blockchain solutions for trading carbon credits that initiate aggregating small buyers for carbon offset projects. Our blockchain services are easily accessible and cost-effective for small and medium-sized enterprises.

10+ years of experience blockchain developers
Support of smart contract creators
Better ways of making your project successful
24/7 customer support
Friendly sessions for doubt clarification
Agnostic solutions
Implementation of advanced ideologies.

Are you interested in creating a blockchain-based Carbon credit platform? Let's start to discuss our experts via Whatsapp - +918438595928 | Telegram - HiveLance