Cryptocurrency
MPC Wallet Development Company | Multi-Party Computation Digital Wallet Solutions
Hivelance offers MPC wallet development services with the latest tech stack.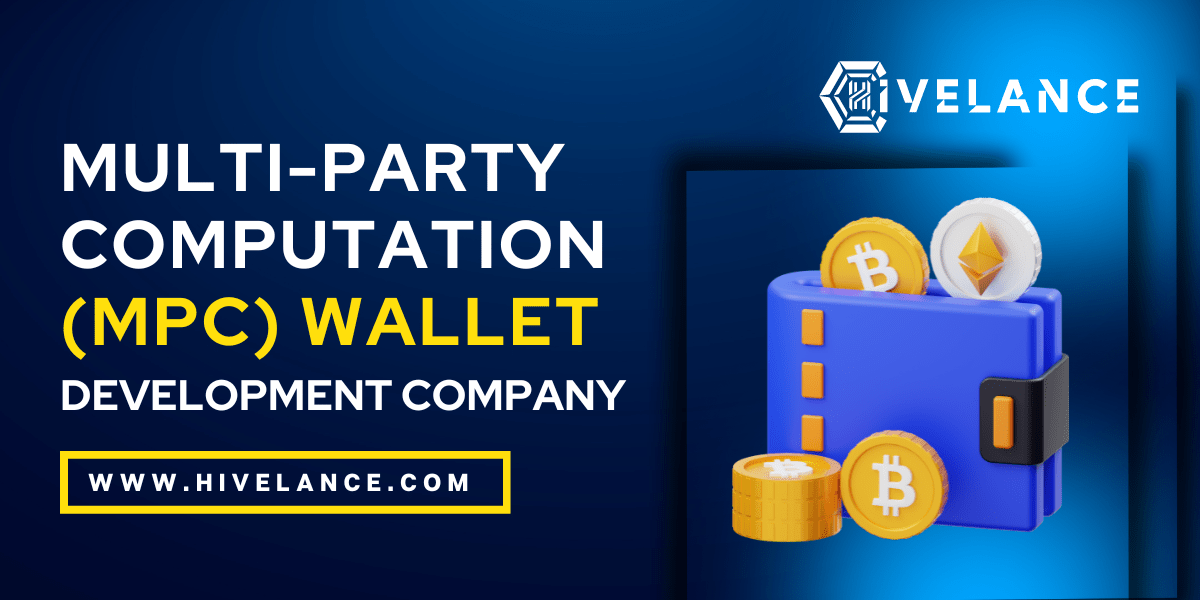 Crypto transactions are the most evitable aspect in a crypto trading platform. Crypto coins are deposited in the wallets to maintain a secured ecosystem. This can help to have safer processing with ultimate precautions to avoid thefts or any illegal activities. Many technologies arose to nurture the safety of those wallets and Multi party computation is one such technology. We can be the best team to develop your own crypto wallet similar to MPC.With a team of 10+ years experienced blockchain developers, experts in quality checks, enthusiastic business development associates we endure your project with world-class standards. Reliability will be the main attribute in prospering your project.
What is MPC?
In the digital asset space, Multi party computation is one of the primary technologies, where the wallet providers are utilizing it to secure crypto assets. Multi party computation imbibes the philosophy in which two or more parties jointly compute an output by combining their individual inputs. The combined computed output could be used for executing transactions on blockchain. MPC implies that private keys of each party are kept confidential.
How does MPC (Multi-Party Computation) work?
MPC enables multiple parties, each holding their own private data to evaluate a computation without ever revealing any of the private data held by each party.The properties that a multi party computation protocol must ensure are:
Privacy: The private information held by the parties cannot be inferred from the execution of the protocol.
Accuracy: If a number of parties within the group decide to share information or deviate from the instructions during the protocol execution, the MPC will not allow them to force the honest parties to output an incorrect result or leak an honest party's secret information.
Who uses MPC?
Institutional investors, Exchange owners, Token distributors, Defi operators, dApp marketplaces and people use this latest technology.
MPC Wallet as a Service (MaaS):
We provide MPC wallet development services with many features. Depending on your requirements, our team of developers furnishes your MPC wallets. With 10+ years of experience in blockchain technology, we can provide services with high reliability at affordable costs.
Features of MPC Wallet Development
High-end Protocol
Military-grade security
Multi-Crypto Support
On-Time Conversion Rates Updates
3D Biometric Encryption
3-Factor Authentication
ClearSign Firewall
Effortless Recoverability
Flexible & Scalable
Multi-blockchain support
Quorum Modification
Hot, Cold & Warm Wallets
SaaS, Hybrid & On-prem
And more
Why Choose Hivelance For MPC Crypto Wallet Development?
Hivelance is the frontrunner in offering crypto-related services. We can proudly state that we are the best MPC-like crypto wallet development company with a team of highly talented professionals. Our developers can develop MPC wallets with ultimate security for the users. We have proven experience of creating and launching crypto wallets that are the storage medium for crypto coins. MPC wallets can offer you the highest safety for interruption-less transactions. Our wallet development services can help you grow in your business with higher profits.
10+ years experienced blockchain developers
150+ projects delivered
On-time delivery
Flexible guidance from experts
Reliable outcomes
Best frontend and backend developers
Round the clock support