Cryptocurrency
Crypto Banking Software Solutions Provider
Hivelance provides crypto banking software solutions to crypto natives and enterprises in the crypto space.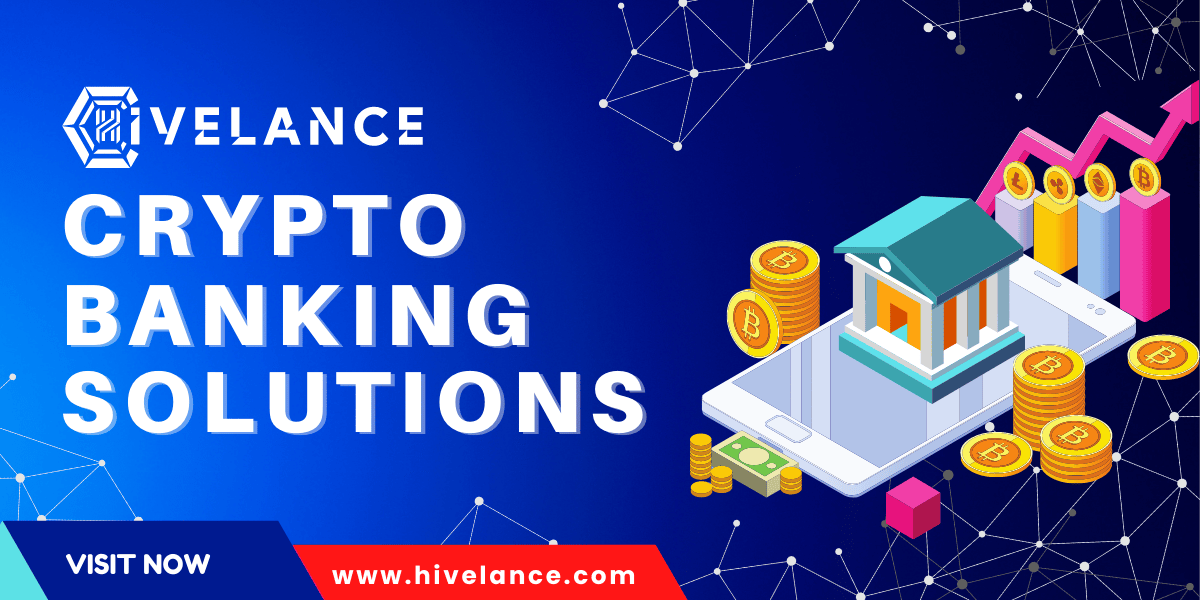 Crypto banking is managing digital currency at any banking provider.This is the latest outspoken topic as people started interacting with cryptocurrencies at higher levels. Operations of crypto banks will be similar to those of traditional financial companies holding stocks and cashes for customers. We are the best white label crypto friendly banking solutions provider with a team of classic and skilled developers who can assist you to launch your crypto banking softwares.
White label crypto banking software
A readily-available solution for your faster processing will be our white label crypto banking software developmental services.Our crypto banking software enhances easier implementation with options like bank accounts, payments, loans, credit/debit cards.
Salient Features of our crypto banking platform:
Friendly Banking Platform:
We create Banking functionalities that operate smoothly with exclusive features and meeting all customers requirements.
Intuitive front-end:
Our talented developers use the latest technologies to integrate your crypto banking amenities successfully.
Secure API:
We create secured APIs for ensuring seamless interaction with third parties.
Banking modules:
Our platform includes banking modules such as customer onboarding, customer account, trading, lending, and payments to ensure a smooth banking experience for customers.
Advantages of our Crypto banking software:
We offer crypto banking solutions with the following specialities.
Bank Account: Users can seek a SEPA IBAN account and SWIFT IBAN account under their name to facilitate payments for your customers in the European region and globally respectively.
Debit/ credit cards: Our crypto banking solutions offer your customers with debit cards and credit cards which can be used at merchants globally by the online means or in-store facilities.
User controlled wallet: With our cohesive solutions, you can provide your customers a secure crypto wallet to store and transfer multiple cryptocurrencies with private keys and fund control.
Payments: Our platform developed for your crypto banking activities will allow Point of Sale payments using crypto and fiat currency.
Cryptocurrency trading desk: Using the trading desk, users can enable their customers to buy and sell cryptocurrencies directly from their bank account.
Merchant payment gateway: Users can develop and bring into existence a trading platform that allows your users to seamlessly send or receive business payments across the globe.
Why Hivelance for crypto banking software development?
Get coordinated with us and create exclusive crypto solutions for your business. Being the leading crypto banking solutions development company, Hivelance can partner with your projects by helping in all aspects.We have blockchain developers who are in the field for more than 10+ years.We render the market trending tech approaches.Our development process will be rapid with layouts for hassle-free processing. Our main perspective is developing your business with the massive response of targeted audiences.
Talented team of developers
Ultimate regulations and compliance
Full focus on exclusive developmental process
Post delivery support
Successful deployment procedures
Empowering the core legal system
White label digital bank solutions