Cryptocurrency
Crypto Leverage & Margin Trading Exchange Software Development Company
We are the first rated Crypto margin trading exchange development company having a pool of skilled developers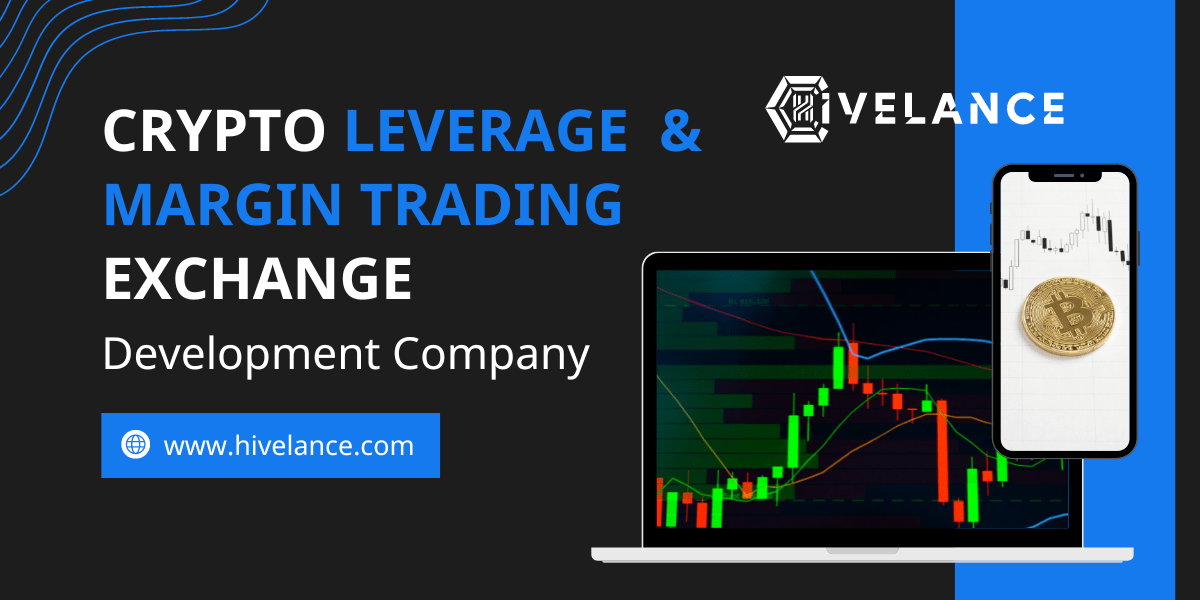 Crypto Leverage & Margin Trading Exchange Platform Development
Get the best Crypto margin trading exchange platform from our experts to enhance the transfer of crypto coins with low fees. Our margin trading exchange supports 200+ cryptocurrencies, ensures the highest security, developed with exclusive features, and amplifies your potential returns. With the latest ultra-modern factors, we affirm you in carrying out risk-free crypto exchanges within the platform.
What is Leverage and Margin Trading?
Margin trading involves borrowing funds from an exchange and using it to make a trade. It amplifies potential returns when buying or selling cryptocurrency. Margin trading in simple words can be referred to as trading with leverage because it involves traders increasing their trades beyond the existing capital. With margin trading, traders can leverage increased buying/selling power and can open positions that are much larger than their actual account balance.
Crypto Leverage & Margin Trading Exchange Software Development Company
Hivelance is the leading crypto leverage and margin trading software development company that is the crackerjack in developing your margin trading exchange for trading cryptocurrencies with high security and faster transactions. Join us in creating your margin exchange to witness higher profits within a short period.
Business Benefits of Our Margin Trading Exchange Software
High ROI: Through our margin trading exchange software, traders can maximize their profits with low investments. In addition to that exchange, owners can get returns through transaction fees.
Source of income: Crypto trading exchange can be the mainstream of generating revenues. Meanwhile, exchange owners can utilize these funds to allow traders to leverage and earn steady returns.
The large number of users to the platform: A crypto exchange with leverage trading attracts many users to the platform which in turn makes more profits to the owners and also the traders.
Features of Our Crypto Leverage & Margin Trading Software
High-end security
Advanced order types
Multiple cryptocurrencies support
Powerful trading engine
Robust admin panel
Trading history display
Attractive themes, backgrounds, and add-on features
Exclusive Security Features Incorporated
Our developers concentrate on including advanced features in the trading software to ensure the highest security and some safest measures are taken for:
Wallet security
System Security
Communication security.
Risk Management Features of Our Crypto Leverage & Margin Trading Exchange
Apart from security features, it's vital to prevent the losses happening to traders and owners who stepped into trading to get profits. Thus, we have implemented some risk management features and they are:
Auto De-Leveraging( ADL): This feature automatically updates traders' positions when the market price reaches the exhausting price range.
Stop Loss/ Take profit: Allows traders to set floor and ceiling values for an order, enabling them to automatically exit the market when the situation meets the required condition.
Partial close orders: This feature enables your users to partially close their orders to take their profits.
Insurance funds: Our risk management features help traders to protect their funds against auto deleveraging when their positions fall below the maintenance margin amount.
Why Hivelance For Crypto Leverage & Margin Trading Exchange Development?
We are the first rated Crypto leverage & margin trading exchange development company having a pool of skilled developers to bestow a feature-rich exchange platform. We are particular in offering a fully regularized and hassle-free functioning exchange for buying/ selling cryptocurrencies. Our front-end and back-end developers are expertise in discovering the platform with no defects. Vulnerability tests will be performed for testing the exchange for proper functioning. As we are the market's best crypto exchange platform developers, we can guarantee you in providing the security of the platform at the highest level.
10+ years of skilled crypto and blockchain developers
Highly talented code makers
Reliable exchange development instantly
Top-notch security features
150+ crypto projects delivered
24/7 customer support
On-time rendition of projects
Flexible to your needs
Video call support
Are you in the idea of adopting a crypto margin trading platform to your business and enhancing your growth with higher profits? Hivelance will be the right partner in assisting you to carry out trading with proper guidelines. Grasp the opportunity right now and get started.!!