Dapp
5 Fintech app ideas in 2022
Let's see some of the popular Fintech ideas one can start with in 2022.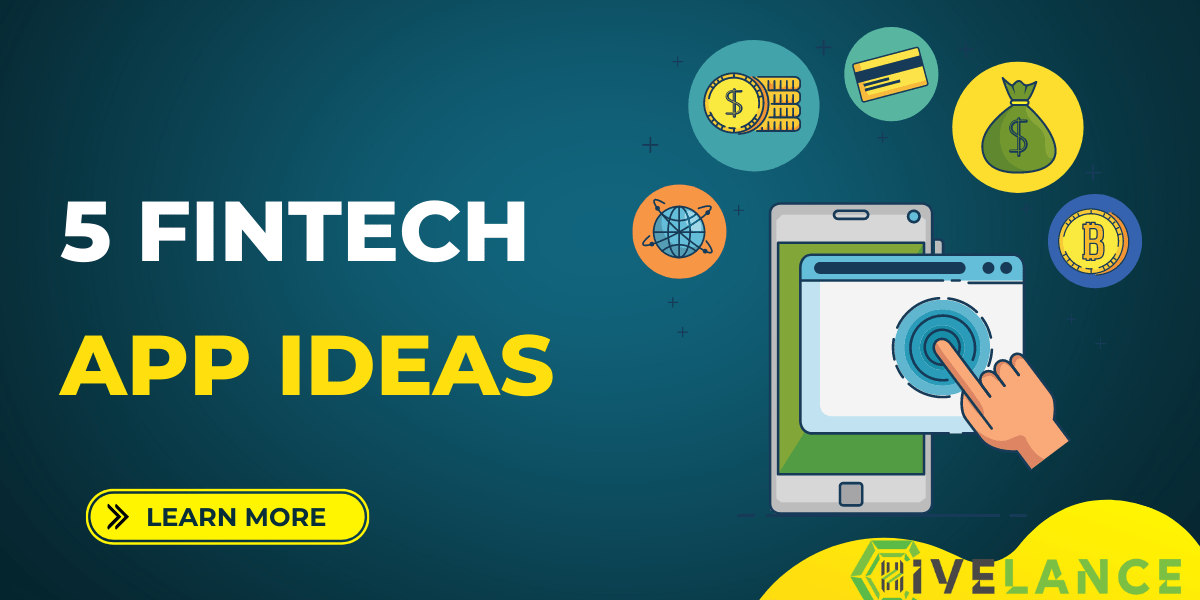 Fintech apps are opening new doors in the financial ecosystem. From transferring money to investing in stocks, FinTech apps facilitate the process more fluidly. That's why Entrepreneurs are looking for aspiring ways to enter the market. Let's see some of the popular ideas one can start with in 2022.
Types of Fintech Apps
Different types of fintech mobile apps are available specially for money transfers, payment of bills, stock trading, loans, cryptocurrency investments, savings for calculating profits, and for payment gateway integration. Some of the popular Fintech apps are,
Let's see some of the successful Fintech ideas listed and explained below. Happy reading!
1. Digital banking
Banking sector is the most predominant depository in the exchange of cash. Even though digital transactions are gaining momentum, banking is still inevitable. Banks are evolving as per the industry standards in order to welcome every new change in the Financial system.
Fintech is revolutionizing the banking industry with tools that make it more automated. For example, Banks are using tools like chatbots to enhance customer experience, mobile apps to give customers real-time looks into their bank accounts and machine learning process against fraud activities.
2. Lending services
Fintech lending services enable the financial institutions to supply services in faster ways than banks does.Fintech lending services uses new technologies to empower people to control their cash flows.
Traditional methods of taking loans need the following considerations like approval process for determining the consumer's creditworthiness and loan amount with a system for paying loan sums and receiving repayments.
But Digital lending service provides an automated and more efficient debt collection process which increases service volume.
3. Digital investments
Digital investment apps let the investors and people with average income to make productive decisions in financial investments such as stocks, bonds, trading. These kinds of apps tell you the calculated risks involved, history showing the investment portfolio and other key metrics that investors are hoping for.
Infact, these kinds of apps let the investment strategy available in every one's hand without advisory.
For example, Sigfig is the automated platform that can help you create an investment plan, optimize your portfolio, and stay on track through changing market conditions. There are many successful startups that have scaled in millions of revenue particularly in this landscape.
As an early stage entrepreneur, starting this kind of Fintech app can be less risky too.
4. Crypto operations
Fintech apps that support crypto investments are making more sense in recent times. Cryptocurrencies are the hottest investments plan that don't miss the investors eyes. Cryptocurrency will play a role in shaping emerging Fintech innovation by unlocking new markets and supporting more efficiency and convenience in solution offerings.
For example, Coinbase is the cryptocurrency exchange and investment platform that helps investors to sell, buy, or trade crypto in short term or long term. Established in 2012, it became the pioneering crypto fintech app that contributed to crypto adoption very much.
Following them, there are upto 100+ crypto exchanges currently in live. Starting the crypto exchange seems a fascinating idea for many entrepreneurs.
5. Personal finance management
Personal finance management app is meant for managing personal incomes, tracking spending habits, and increasing saving options. This app can enable people to know about their expense behavior.
The process of managing one's personal finances can be summarized in a simple dashboard and users can make a plan for limiting their expenses through this. Fintech management apps will help you to analyze the important aspects of individual income maintenance.
Cred is a platform that accomplishes just that. It allows users to link credit cards, and manage loan repayments with attractive cashbacks. It helps the users to remember about late payment notifications and reminders. Such apps may take a lot of the weight off from people's shoulders. Other personal finance management apps in the market are,
Money view- Expense manager app
Good budget - Budget and finance app
Realbyte money manager app
Monefy- Budget manager and tracking app
Bishinews - Expense manager app
ET markets- NSE and BSE app
Wallet - Money, budget, finance and expense tracker app.
Final thoughts
Seeing the increasing number of Fintech apps, entrepreneurs are more attracted towards the Fintech area. Moreover, millions of funding have been raised for the development of Fintech apps in recent times.
Unlike with any random startup idea, entrepreneurs are coming up with innovative ideas that solve the current problems that fintech apps are facing. We need to wait and watch this space for an exciting Fintech era ahead.
If you need help in transforming the Fintech app into reality, we can help you from scratch. We are a blockchain & web 3.0 development company with core expertise in fintech and crypto exchange development.