Metaverse
Is Metaverse the newest destination for marriages?
Functions like marriages have also been entered into a new way of technology called Metaverse.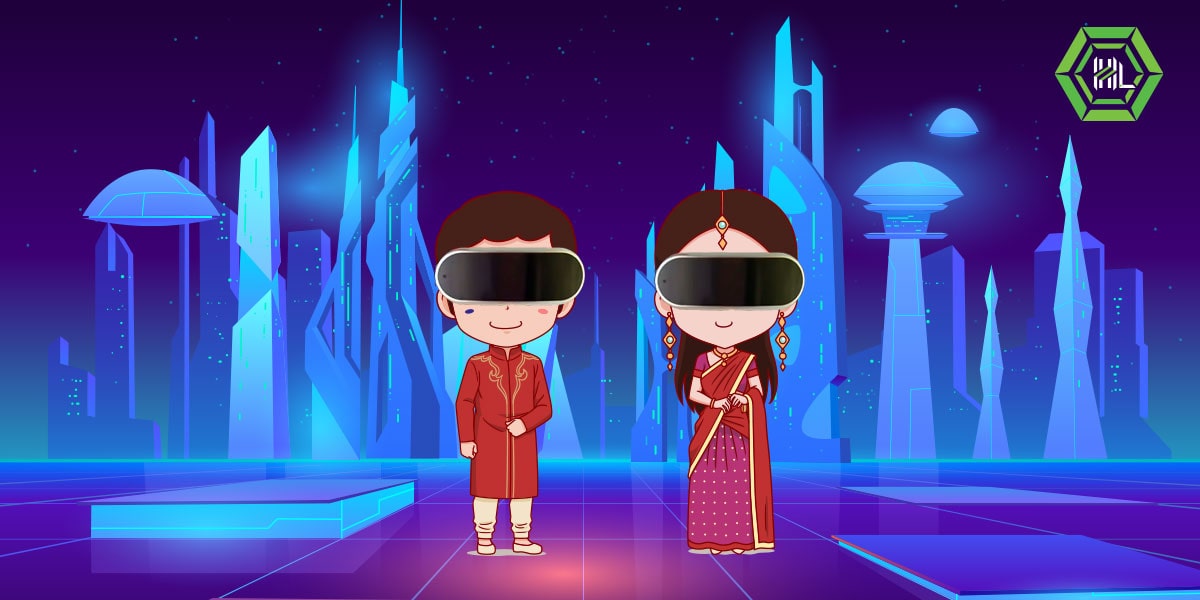 Covid 19 has changed our lifestyle in all ways. People working in the sectors were pushed to a close environment of working from their homes. Each and every sector faced a drastic change in all the aspects. Functions like marriages have also been entered into a new way of technology. Due to several reasons like social distancing, crowd gathering and several impacts of the disease, people jumped into newly invented technology called metaverse. Metaverse marriages implicate us that it is the creation of a virtual platform designed by skilled developers.
Personalized user experience
The users can customize their land of imagination in whatever way they need.The couples who are to tie the knots if not able to invite all their close circle in spite of long distance can also accommodate them in this virtual land.They can send invites, order food for their big day, can accomplish return gifts, arrange some events like Dancing, Singing etc..
Remarkable event experience
With Metaverse, the user can experience their events in a magnificent way. As it provides a splendid event experience, the future belongs to Metaverse for every field. Companies like Hivelance have already been a part of every entrepreneurs idea towards metaverse apps development.
Design of preferred Avatars
The Avatars of the bride and the groom can be designed and replicated as per their wish.The whole arrangements of the wedding can be organized with avatars which are enabled to do the movements like running, dancing, speaking etc…
Decor & Costume Selection
Metaverse paves the way to choose the venue, costumes for the bride and groom and all the decor designs with our own customisation. It unpacks the people's creativity and making the event more engaging.
Cost Estimation for the Wedding
Again it's your own choice of selecting the package for your special occasion.The cost for the Metaverse marriage ranges from 10k upto 8L.The estimated time happening of the wedding lasts for one hour. Each and every minute things involved in these functions are totally on the user's selection and approval.
Metaverse will be a transformational world in the future. A lot of drastic changes may occur with the needs of many people to explore various fields from Gaming, entertainment, enterprise sectors, sports etc. Our ways of attending meetings and taking part in training will look very different. We are to enter the most ravishing revolutionary world very soon.