Metaverse
Metaverse Avatar Development - Crafting a Custom Metaverse Avatar to Explore Virutal Space
Hivelance- a top-tier Metaverse development company, can assist you in creating your own virtual Metaverse avatars by providing the best Metaverse Avatar Development services.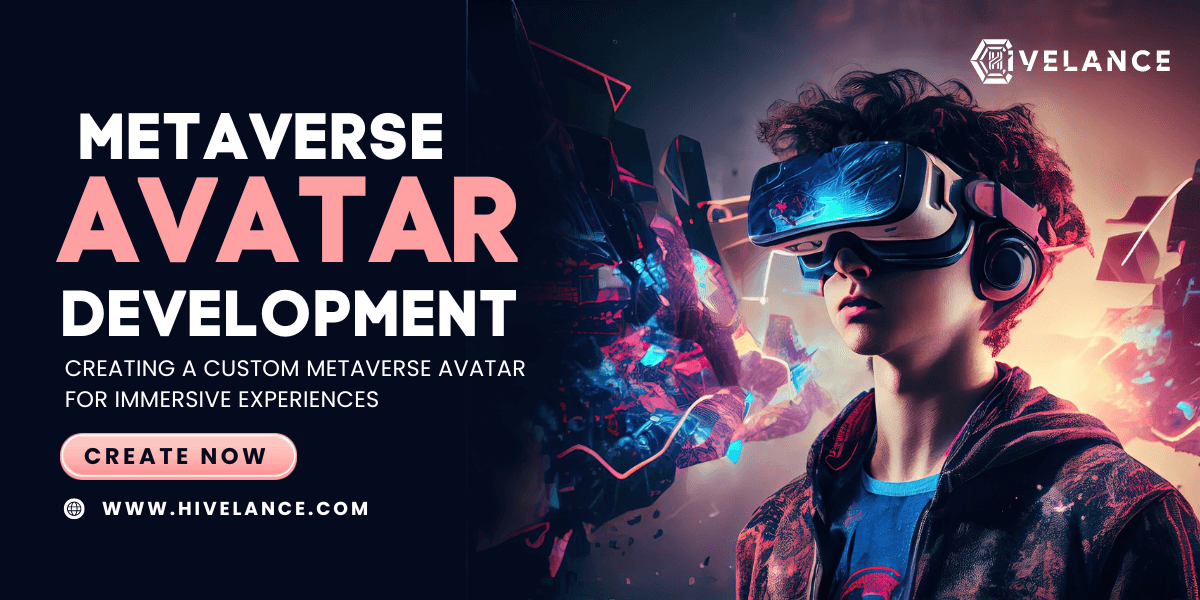 Metaverse Avatar Development Company
Social Interactions have become easier these days getting over the traditional communications. This kind of socializing happens with 3D animated avatars representing the individuals or a group of people. Engaging in official meetings, parties go ahead in the virtual space reducing the gap and enhancing the collaboration in a special pathway. Is this way of interlinking considered more effective? Can your own avatar be automated according to your instructions? Let's clear the air by having an interesting talk about metaverse avatars and its related operations.
Metaverse Avatar Development
Metaverse Avatar Development is defined as the process of designing and creating the digital version of an individual or a group for interacting in the metaverse. Here, the customization of the appearance, movement of the avatars can be regarded as the eminent aspect. The features include body type, face traits, hairstyles, and clothing options. It can be a creative process that allows users to socialize within the platform and perform many activities. In other words, It enables people to embody the identities and promote communication, teamwork, and self-expression within the immersive virtual worlds of the metaverse. Hivelance is identified as the top-notch metaverse avatar development company that helps you in stepping forward in the virtual realm through our metaverse development solutions. Whatever be your business tactics or needs, experts from our desk can accompany you in flourishing all those ideas to existing reality.
Can You Analyze the Needs for a Digital Avatar? Here We go.
Avatars in the metaverse are the digital representation of users in the virtual reality world and users can customize their traits, style, and look to resemble their original identity. Avatars can imitate human-like movements and expressions using 3D animations and bridging the gap between the actual world and the virtual one. In the metaverse, avatars are essential because they allow users to communicate easily. Through their avatars, users can explore virtual environments, engage in social interactions, play games, attend virtual events, work together on projects, and more.
Metaverse Avatar Development Company
Hivelance is the leading metaverse development company which focuses on creating avatars that can function and integrate across many metaverse platforms without any issues. We utilize the advanced techniques in making the avatar development a realistic and visually attractive one. Avatars we develop will closely resemble the appearances, motions, and expressions as per your business needs. Enabling the inclusion of several physical characteristics, including body type, face features, haircuts, and clothing selections, we make it happen for our clients.
Our Reliable Metaverse Avatar Development Services
Our metaverse avatar development services include the creation and customization of avatars for users within the virtual world and helps in improving their presence and interactions in the metaverse.
Customization of avatars: Avatars can be customized with the required features like body type, haircuts, clothing, and accessories to match their preferred looks and personalities.
Avatars for gaming: The avatars for engaging in the gaming arena can be made by our developers, which might be the cricket players, or some other figures. These 3D icons can represent the characters in the gaming ecosystem.
NFT Avatar Creation: These can be used in the metaverse land, especially for playing online games and earning rewards. For serving a variety of purposes, these NFT avatars are utilized in seeking attention.
We help in offering branding and commercial solutions: For companies and organizations, we provide branding solutions. This includes making branded avatars for advertising campaigns, online gatherings, and business meetings.
Features of Our Metaverse Avatar Development
The Development of metaverse avatars by our developers bring-in all the essential traits as per your business needs. The following are some salient characteristics often linked to the creation of metaverse avatars:
High quality graphics

Customized avatar creation with many beneficial factors

Physical attributes development

Inclusion of 3D animations

Cross-chain compatibility

Contributing in rendering the intelligent behavior of avatars

High security and privacy guaranteed.
Will Metaverse Avatars Rule the upcoming Era and How?
The metaverse and its avatars hold the promise of generating new business opportunities. For Example: Commerce field, where users can purchase and sell virtual goods in the virtual world.

Globally, avatars can encourage social interaction where people can communicate with one another in the metaverse regardless of locations.

Avatars can improve virtual performances, events by allowing users to interact, take part, and customize their experience.

The Educational landscape can give immersive learning environments that render individualized, interactive, and interesting learning experiences.
How Will Hivelance Dynamically Bring Wonders While Creating Your Metaverse Avatars?
Hivelance is the top-one Metaverse avatar development company, specializing in offering cutting-edge and compelling digital user interfaces for making virtual world experiences more authentic. Our emphasis on delivering high-quality and custom built avatars. Apart from this, We place a high priority on user data security and privacy related to avatars. Our metaverse platform uses strong security controls to safeguard user information, making sure that private information and customization preferences are safely managed and kept. Our developers have nearly 10+ years of experience in blockchain technology and they can engage themselves in creating the virtual reality world in a cost-effective way.The ultimate aim of our metaverse avatar development services is to give users a highly individualized, lifelike, and immersive avatar experience.
We create realistic and custom avatars.

Our team are the efficient builders of blockchain, who can afford the secured solutions in any prospect.

Our previous works prove our capability and we are readily available to showcase them as live demo.

Hivelance always pays special contributions in offering the safest measures to any of our projects.

We never settle down for any of your business requirements. We always aim to hand over the best out of all.

If you are eagerly awaiting in creating your 3D animated digital representations, without second thoughts, get connected with our expert team.