Metaverse
Metaverse applications in Healthcare
Importance of Metaverse in the healthcare industry is explained in this blog.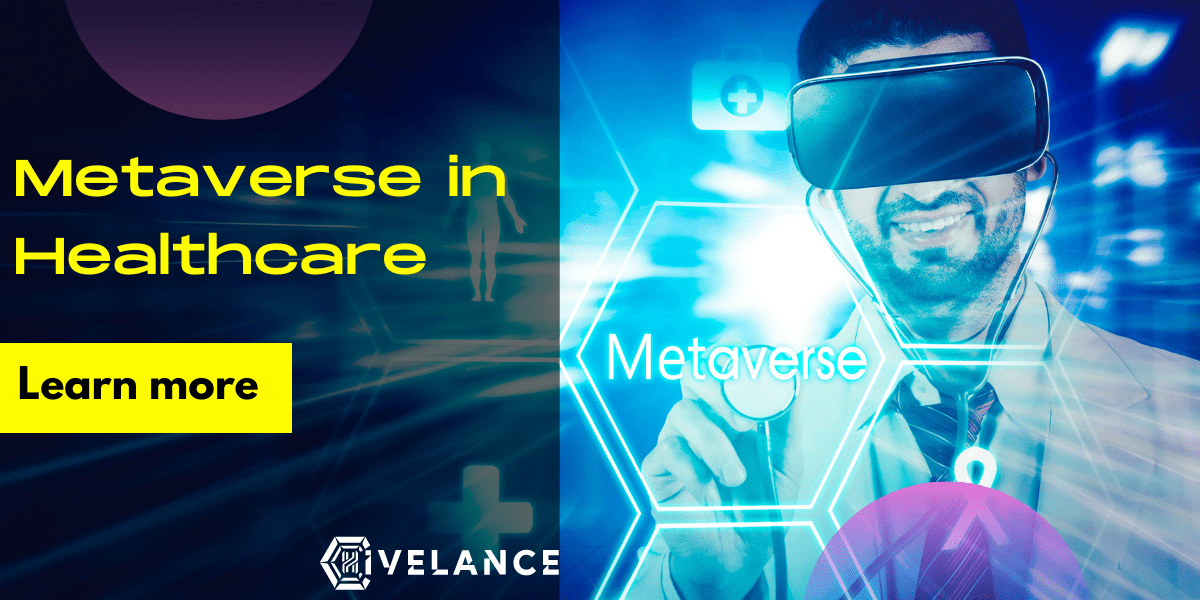 Amidst various evolving technologies in different industries, the most buzzword in recent times would be "Metaverse".
There has been a round of discussions going on regarding Metaverse about its feasibility, future scope, real life use cases, scalability in infrastructure and technical gadgets scarcity.
Right now the metaverse occupancy can be seen in shopping malls, restaurants and amusement parks. But the metaverse has a lot of untold use cases in real life that have to be discovered.
Here the importance of Metaverse in the healthcare industry is analyzed and explained in this blog.
How metaverse is impacting the healthcare industries
The Medical Industry is getting a lot of new developments with highly advanced techniques in the market. These endeavors have made the major and tedious operations to be done within a short time and quick rectification period.
Even Painless procedures are brought into the medical area, that's truly an appreciable finding. Similar to gaming, movie making, real estates, music industry, medical industry is also going to experience unbelievable benefits by stepping onto the Metaverse.
While surfing through the internet, even common people who are not aware of any technologies might have come across blockchain technology, decentralized concepts, NFTs and so on.
Yes of course, Healthcare in the metaverse happens primarily due to the influence of blockchain technology. In the first step, Avatars are created in the metaverse.
Then they can be stimulated and customized to fit in the virtual world. After this, some medical related activities can be regulated through these tiny avatars created for representing ourselves in the virtual land.
Coming to the Main topic, Metaverse can be utilized for medical online consultations and virtual learnings. As it gets activated by incorporating VR, AR, 3D animations, it serves a wide range of uses to the patients and the medical counselors.
Online medical consultation
The Corona Pandemic can be considered as another reason that revolutionized the medical industry to opt for metaverse. People at a far distance can contact and get tele-medicine consultations from any doctors from any corner of the world.
They can diagnose themselves in the nearby clinics and send those report copies online and get the best consultation with curing treatment advice. This can overcome the challenges of traveling more distances and also need only a limited number of medical persons.
Virtual Education
The Next popular use case is Medical training. Students who wish to learn and get trained from their preferred medical teachers can make it happen to the reality through metaverse options.
Through VR based Cadaver training, the surgeons can get trained about the complex surgical procedures and top doctors can predict the recovery time for the patients.
A lively 3D animated training session can make the learning process more beneficial and easily understandable.
Highlighetend and existing example is Apollo hospitals have adopted metaverse with an aim of providing medical facilities to reach each and every patient in a significant way.
Obstacles in implementation
However, through the above utility aspects,there are some complications also when trying to adopt metaverse in healthcare.They are listed as,
High cost

Time conserving

Lack of standardization

Interoperability issues

Difficulties of arrangement setting
Advanced establishments in healthcare is near
We have come a long way with ultra-modern facilities that provide healthcare access to anyone. In the near future, we can expect that metaverse will overcome all the challenges and make it happen.
All of us can tend to understand its features and implement them in our own industries. Artificial intelligence, VR, AR, 5G can entirely make ultimate changes in healthcare with the motto that best medical facilities to everyone and everywhere.
Metaverse development for Healthcare
Being the leading metaverse development company, Hivelance can offer you reliable metaverse development solutions. Having a team of experienced metaverse engineers, we guarantee cost-effective and agnostic services with full guidance.
What are you waiting for? Talk to our experts and apply the metaverse possibilities in healthcare.