Best Crypto Trading Matching Engines in the market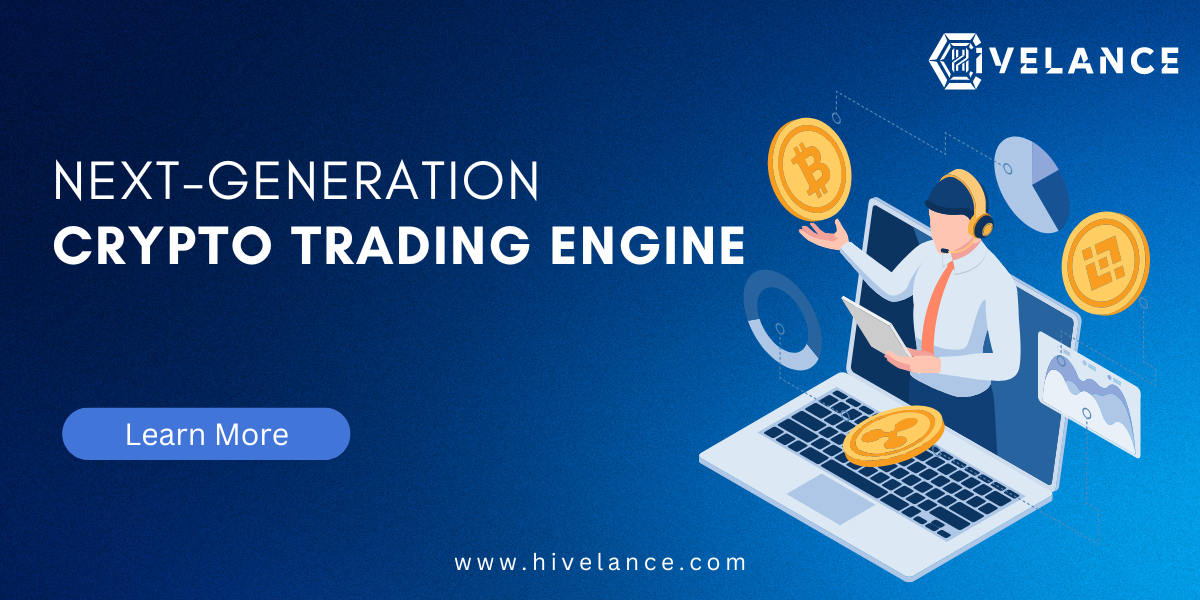 What are Crypto Trading Engines?
Crypto trading engines are automated systems that allow traders to access the cryptocurrency market from one platform. Crypto trading engines use sophisticated algorithms to analyze market data and identify the most profitable trading opportunities.
They can also be used for automated trading, allowing traders to set up their own custom trading strategies and automate their trading process. Crypto trading engines are designed to maximize profits and minimize losses for traders, and many of them offer advanced features like charting tools, indicators, and real-time data feeds.
Related - Crypto Trading Bots Development
Some of the most popular crypto trading engines are as follows.
Bittrex Global

Dash 2 Trade

Mizar

BitMart Exchange

Bisq

Gemini.
Bittrex Global Trading Engine
Bittrex Global is a safe and intelligent digital asset trading platform for users worldwide. Bittrex Global offers a wide range of supported cryptocurrencies, advanced order types, and a user-friendly interface for both beginners and experienced traders. Bittrex Global also provides a secure wallet for users to store their funds, and it's backed by a team of experienced security professionals. Additionally, Bittrex Global offers competitive fees and a real-time view of the markets available on their platform.
Dash 2 Trade Engine
Dash 2 Trade is a crypto trading engine that specializes in automated trading and portfolio management. The platform offers a variety of features to help users maximize their profits and minimise losses, including advanced charting tools, indicators, real-time data feeds, customizable strategies, and automated trading bots. Dash 2 Trade also offers competitive fees, 24/7 customer support, secure trading and storage solutions.
Mizar Trade Engine
Mizar is a smart trading platform designed to allow anyone to trade by tapping into the wisdom of their peers. It's a two-sided marketplace that connects traders with strategies from professional and experienced traders. With Mizar, you can copy the strategies of top traders, manage and automate your orders on different exchanges from a single place, and access a wide range of trading tools and insights. Additionally, Mizar has a reliable and secure trading platform that is backed by a team of experienced security professionals.
BitMart Exchange
BitMart is a global cryptocurrency exchange that allows users in 180+ countries to buy and sell over 1,000 digital currencies and tokens. It offers a Spot market feature that allows users to pair over 90 popular cryptocurrencies against BTC, ETH, USDT, and BMX tokens. BitMart also offers a simple buy/sell crypto feature for beginners, a range of crypto-earning opportunities, and a tiered fee structure. The platform also provides a web-based digital asset trading and investing platform and a mobile app for Android and iOS.
Bisq Trading Engine
Bisq is a decentralized exchange that uses peer-to-peer networking and multi-signature escrow to facilitate trading without a third party. The platform is non-custodial and incorporates a human review process to ensure a secure and successful trade. It also offers near-anonymity and is designed to protect users' data and funds, while allowing them to get started in minutes without any identity verification.
Gemini Trade Engine
Gemini Settlement is a proprietary trading engine that allows counterparties to settle trades quickly and securely. Gemini acts as a confirming third party, providing high-performance and professional-level experience.
Gemini's ActiveTrader™ crypto trading platform offers advanced charting, multiple order types, central limit order books that follow a price-time priority model, and more. Gemini also offers a familiar, comprehensive, and turn-key solution for liquidity providers to safely and seamlessly trade crypto.
Furthermore, multiple people within an organization can register for Gemini and share access to the same trading account. Administrators can grant each user a specific set of permissions and privileges.
Trade Engines are Game changer in Every exchanges
Trade engines are the brain for any crypto exchanges as they facilitate faster and seamless trading using advanced tooling. Trade engines use artificial intelligence (AI) to analyze millions of data points and make real-time decisions to help investors find better investments and maximize profits.
Additionally, trade engines can help to protect investors from potential scams and fraudulent activity by continuously monitoring the market and alerting investors to any suspicious activity.
How Important is choosing the organization to build an advanced Crypto Trade Engine?
Choosing the right organisation to build a future-centric crypto trade engine is very important. Different organisations have different levels of expertise, resources and experience, so it's important to evaluate them carefully in order to find one that can properly meet your needs.
Additionally, you should also consider factors such as security, trading fees, customer service, and the range of services offered by the organisation. Taking into account all of these factors will ensure that you make the best decision when selecting an organisation to build your crypto trade engine.
Hivelance is the leading Cryptocurrency Exchange trading engine developer with years of expertise. Our pool of developers with experience in blockchain development over 8 years will support you through the end to end process. We provide a crypto trade engine with premium security features and high level source code.