Web3
Web3 Metaverse Development Company - Develop your Metaverse Apps on Web3
Hivelance is the pioneer Web3 Metaverse Development company having deep expertise in software technologies like AR, VR, Blockchain, Edge computing, Decentralized storage solutions.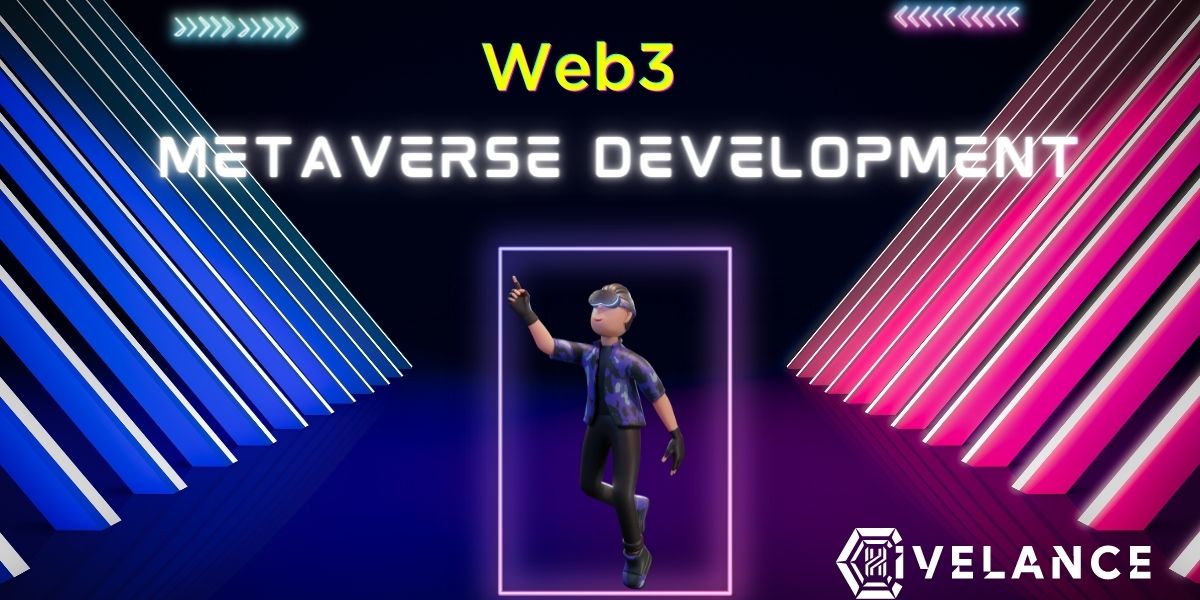 Web3 + Metaverse and its Future
Web3 is bringing back the power to the people itself. Metaverse is the virtual environment where people can interact, socialize, work, have fun and learn at the comfort of their home. Just imagine that when Metaverse is built on Web3 infrastructure, there is going to be the next generation of internet experience people would love to participate in.
Recently, True Global Ventures 4 Plus (TGV4 Plus) has announced the closure of a $146 million funding round earmarked for a wide range of Web3 projects. Moreover, According to Statista, the global Metaverse market is worth $47.48B in 2022 and is set to soar to $678.7 billion by 2030. Sounds big right? Yes.
The future possibilities are endless but the development ecosystem needs to be scrutinized. The foundation of web3 is so clear in all aspects like data storage thanks to IPFS, backend programming logic is replaced by Smart contract, and the client side communication is advanced by next-gen frontend frameworks like React JS, Next Js. Let's see all about Web3 Metaverse development in this blog detail.
Web3 Metaverse - How it works
In Web3 Metaverse platform, you can virtually be involved in an immersive, interactive digital space without losing your digital identity to any third party service providers. The Web3 Metaverse is something that could be described as "Metaverse experience in the decentralized structure".
You can now imagine how the Web3 Metaverse looks like in your mind. Let's break this into a simple aspective.
Metaverse without Web3
Let's consider this example, Alice is attending the Blockchain summit going to be conducted virtually in the Metaverse space. He is not having the control of who owns his digital identity. This data can be used by Metaverse event organizers and sold to the advertisers in exchange for money. This is what it will look like When Metaverse is experienced with Web2.
Metaverse with Web3
But on the other hand, When Alice is attending a Metaverse event on the Web3 platform, he can interact and socialize in the event without having the concern of losing his private digital identity. This is what the Web3 Metaverse has a promise to do. Web3 can handle large amounts of data, financial agreements, storage solutions with the help of Blockchain infrastructure which is not possible in Web2.
Technology powering Web3 Metaverse
1. Artificial Intelligence
Artificial intelligence will be applied to the Web3 Stack in multiple layers like Blockhain, dApps, protocols. For example, AI applications can be used to mine the blockchain transactions data and prevent fraudulent behaviors. The current system of blockchain adheres to the rule of processing decentralized transactions with key distributed commuting components.But the AI driven Web3 will allow layer 1 and layer 2 blockchains to use Machine learning capabilities in computing.
2. Edge Computing
The data in web3 is distributed across the decentralized connected computers. This states that the data infrastructure is distributed to the edge for avoiding the single control of data. The edge computing means a lot for giving its potential value to building web3 infrastructure. dApps and Blockchain technologies have a common dependency on edge computing in the future to scale the operations seamlessly.
3. Decentralized data storage solutions
The decentralized storage solutions like IPFS can bring enormous possibilities to up the Web3 applications. Decentralized storage is the kind of diversified data available in micro pieces to form the consolidated information. The blockchain cloud storage system consists of miners, data uploaders and Blockchain technology.
4. Augmented Reality(AR)
Augmented reality is the integral part of developing the Metaverse applications. Augmented reality can add customization space for users in an engaging way. It visualizes the digital avatars and represents them in a wide array of occasions that Metaverse is purpose built. The AR apps should be well integrated with the Web3 infrastructure and react to the application logic synchronously. That's the important engineering thing that needs to be catered for the users.
5. Virtual Reality(VR)
Virtual Reality is the significant component that used to leverage the Metaverse experience in a productive way. Invention and advancement of VR glasses can improve the digital space with the likelihood of being present at the moment. You can play, work, educate, learn, with the latest developments made in VR gadgets. Developing VR graphics can be the added challenge in Web3 Metaverse by ensuring the security measures aside.
Develop your Metaverse apps on Web3
Entrepreneurs, brands, Organizations can apply any business use case to fit into the Metaverse ecosystem. For example,
You can build Co-working space in Metaverse and build DAO(Web3) to regulate them automatically.


You can start a social game in Metaverse with an incentive mechanism(web3) to let the gamers have earning potential through in-game assets.




You can create a Social media app and interact with your friends on Web3. No central authority has the control over your data when you connect with friends.
Need Help for Web3 Metaverse Development?
Hivelance is the pioneer Web3 Development company having deep expertise in software technologies like AR, VR, Blockchain, Edge computing, Decentralized storage solutions. We can connect the integral parts of Web3 infrastructure in an uniformed way. We are the early adopters of the web3 transformation and helping businesses, enterprises to get started with their Web3 idea.