Cryptocurrency
Binance Revenue Model Revealed - How Does Binance Make Money?
Multiple revenue streams of Binance explained in this article.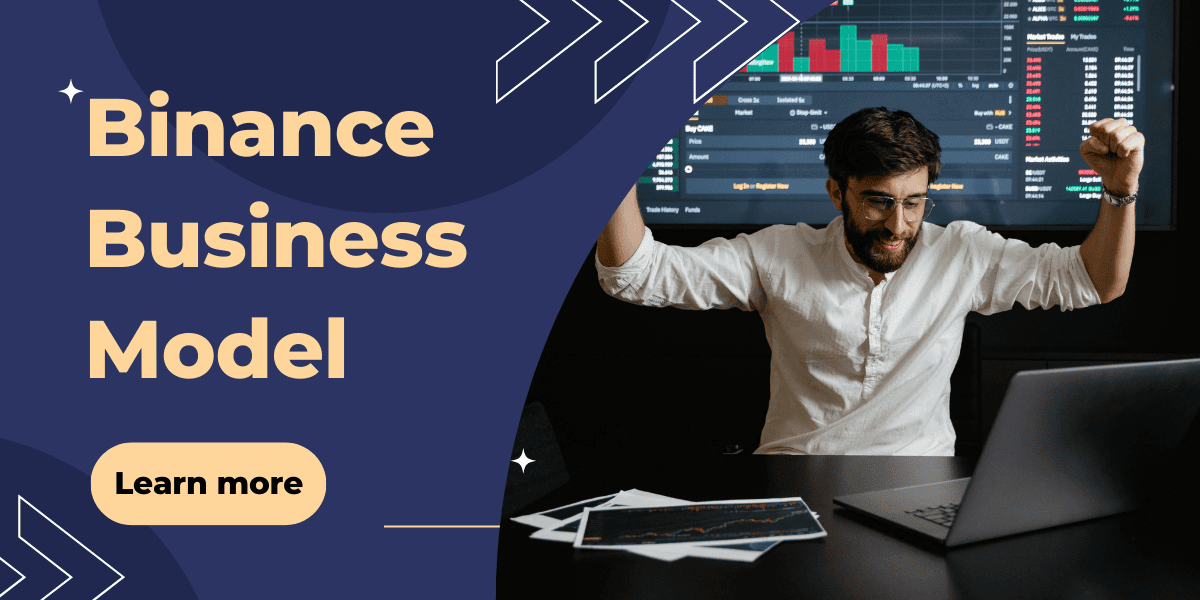 Explaining the binance revenue model can be challenging for us I hope. Because, there are many business derivatives and functions exist in binance when compared with the early stage of binance. Also, there is no official explanation about their monetization policy.
That's why we came up with the idea and did detailed study on their business model. Coming to the initial stage, there were only 5 primary business models. But as of now, Binance is earning through multiple revenue streams like NFT, Derivatives, DEX, Institutional & VIP services, Cloud, Launchpad platforms and Broker programs.
Here you can find the main business models mentioned in Binance white paper way back.
Primary business models in Binance
Exchange fee - Binance will charge 0.2% of fee on every transaction/trade that happens inside the exchange. This can be split up into diversified schemes as they call this as maker-taker, volume based tiering etc.

Withdrawal fee - The platform charges certain fees on users when they opt to withdraw the fund. It may be in terms of fiat withdrawal through bank or crypto withdrawal in hardware wallet.

Token Listing fee - Binance exchange list crypto coins and digital assets to enable them for trading with a certain commission fee. The terms of fee may be initial listing fee or revenue sharing for every transaction.

Margin fee - Binance can lend you cryptocurrency in advance for trading. The exchange charges specific terms of fee on borrowed amounts.

Other fee - When users don't have time in monitoring crypto movements and conduct trade, there is an option called automatic algorithmic trade. When users opt-in for this, a fee may be charged on every order.
Advanced business models in Binance
Institutional & VIP services - Binance has a dedicated program for big institutional investors and traders who do trades in bulk. The platform gives special perks in storage and custody options for accessing their funds which are separated apart from general exchange. Binance earns a percentage of fee for facilitating the custody & VIP privilege service.

Binance broker program - Binance gives permission for accessing their trade history and implementing them on external third party business. Through API, other exchange businesses can use binance liquidity and build their business while Binance earns commission on every trade that happens.

Binance cloud white label - Binance cloud is the white label solution offered by Binance for enabling entrepreneurs to get started in crypto exchange business. End to end technical infrastructure is provided for operating exchanges. Binance charges a fee for backing up the exchanges technically. Binance has multiple bloud offerings for business users to adopt and implement in their applications. This is one of the B2B reveune stream binance has been sticking on.

Token launch - Like crypto coin listing, Binance hosts token sale through a dedicated launchpad program. The project advice, support, and accessing the Binance liquidity are the benefits one can get. Listing of tokens on launchpad is processed with a standard fee given to binance.

Binance DEX - Binance is known for its hybrid nature. It operates a decentralized exchange synchronously and receives gas fees for executing the smart contract agreement.

Binance Mining pool - Binance is the first exchange to be backed up with mining pool services where throusands of registered users are actively mining cryptocurrencies. Binance offers advanced tools and technologies to leverage the process of mining. Miners have to pay for using the services.

Staking services - By staking users funds, Binance has the investment oppurtunites to multiply their services stream. Moreover, Binance offers crypto lending services in exchange for collecting interest.
Also Read - How to create Exchange Like Binance?
Hopefully, you came to know about abstract understanding of how binance earns through multiple revenue streams(still some business models are not explained here).
Wanna start Binance like Platform?
When everyone is thinking about the crypto up and downfalls, entrepreneurs only think of the business opportunities in it. Likewise, if you aspire to build a crypto exchange on your own hand without third party support, make use of a binance clone script that's readily available.
Contact us to know more about the binance clone script price, specs and how can you make use of it.