Blockchain
Top Billion Dollar Making Blockchain Business Ideas in 2023
If you are searching for the best blockchain business ideas to start with the year 2023? This blog is a must read for you.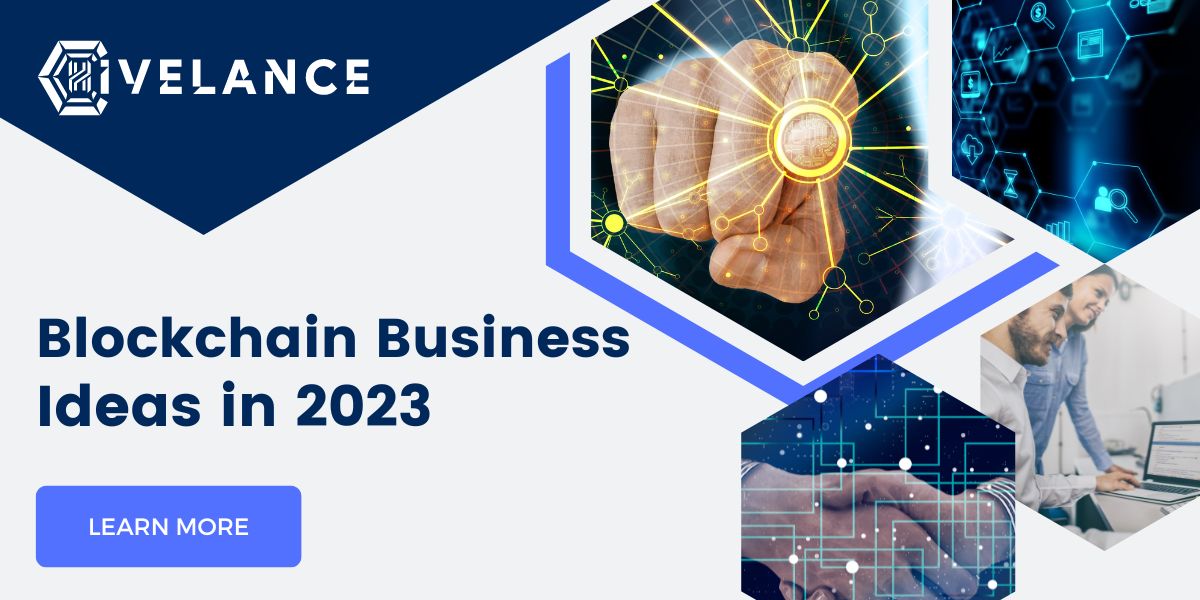 Blockchain based startups have banked their revenue by solving the unsettled problems in the Internet space. The rise of blockchain powered startups have been steeply raising in the last few years.
According to the data, the global blockchain market is expected to reach a market size of $69.04B by 2027. Undoubtedly, this created a wave of Entrepreneurial innovations in Blockchain space. If you are searching for the best blockchain business ideas to start with the year 2023? This blog is a must read for you.
1. Cryptocurrency Exchange
Cryptocurrency Exchange or Digital Asset exchange is the fintech platform that facilitates the exchange of cryptocurrencies for Fiat and vice versa. Millions of people are using the platforms to actively engage in trading/exchanging cryptos.
Founders of the exchange platform can earn revenue through multiple monetization options like coin listing fees, transaction commission fees, liquidity making charges, withdrawal fees and much more.
Security is the key feature that needs to be seriously addressed while starting crypto exchange apps. Ensure you are employing the advanced cryptocurrency exchange software in place to combat all the technical complexity.
There are different types of crypto exchanges like centralized, decentralized, OTC, P2P exchanges and Hybrid Exchanges. Choose the method of operation, get regulatory compliance if your country needs it and then build the exchange.
2. dApps Development
dApps are the kind of applications that run on distributed ledger technologies like Ethereum. The application is programmed by the smart contract to regulate all the operations without human intervention. dApps can be applied to areas where traditional apps should not need human participation.
Unlike traditional apps, the ownership of dApp is split upto users of the platform through token distribution. The tokens represent the equity in the dApp which it belongs to. Crowdsale, Advertisements, Gas fees, Premium subscription, Donation are the revenue generating options available in the dApps ecosystem. dApps development seems to be the easiest way to get started with your blockchain business at first.
3. NFT Marketplace Development
NFT Marketplace is the digital space where users can buy non-fungible tokens through cryptocurrencies. The platform charges commission for the transactions that's happening in it. NFTs can be presented in the form of any virtual products like Image, art, Music, Video, Collectibles, game assets etc.
You can figure out any specific type of NFT marketplace to get started with. The NFT industry is seeing never imagined investment behavior among the crypto enthusiasts. People are buying NFT in such a craze. As an Entrepreneur, if you want to get started your own NFT marketplace development, this is the perfect time.
4. Cryptocurrency Wallet Apps
The Cryptocurrency wallets are the digital service which gives users the place to store their cryptocurrencies, send/ receive crypto in a P2P manner. Signing, encrypting, and decrypting is the backend process carried in every crypto wallet we use. Hence starting the crypto wallet is the reliable business model in Blockchain.
You can create wallets for your own business use case like accessing the wallet inside your organization, or developing a new feature centric crypto wallet for a specific community. Be planned priorly about the wallet functionality, scalability and architecture before getting started with crypto wallet development.
5. Blockchain Games
Blockchain game is the type of decentralized video game that includes the combination of NFTs, Cryptocurrencies and Distributed ledger technology working synchronously. Gamers can create,buy, sell in-game items in the third party marketplaces to earn their revenue.
When unlocking new levels in the games, the users get rewarded in terms of cryptocurrencies. Therefore, Blockchain games create a new economy in the web3 space through incentivize mechanisms.
The play-to-earn model gets the close attention of traditional gamers to actively participate in blockchain games. Busy Entrepreneurs are finding creative gaming mechanics to start their own blockchain games. Join the club if you are really interested in blockchain games development.
6. Defi apps Development
Decentralized Finance is the new age finance model that has all the etiquettes to disrupt the traditional finance industry. Defi apps gives the users the ability to get loans, funding and staking opportunities through cryptocurrency.
Moreover, it cuts down the middleman involved in financing through decentralized smart contract principles. The defi have its own potential to push the finance across the borders without centralized authority.
The defi apps have been celebrated by the people for the life-changing value it adds. Brands, and startups have been luring their eyes towards creating sustainable defi apps development already but the strong ecosystem needs to be scrutinized.
7. Metaverse Development
Metaverse has been talk of the planet when biggest mammoths like Meta announced their plans in Metaverse building. Not only Meta, companies like Microsoft, Infosys, IBM, Tech mahindra, Accenture, and Capgemini have shifted their gear towards Metaverse ecosystem construction.
The use-cases of Metaverse has been limitless so there is a wide opening for Entrepreneurs to get started with their venture. Think of Gaming, Socializing, E-commerce, Virtual Work space, Healthcare, Internet of things( IoT), Real estates? You can apply Metaverse in every industry. If you need help in getting started with Metaverse Development? Reach out to us.
8. Crypto Trading Bot Development
The crypto trading bot is the well-programmed API that handles cryptocurrency trading in the exchange platform automatically. Crypto traders don't have time to actively monitor the price fluctuations of cryptocurrency, market saturation and other key metrics.
The trading bot is designed in a way to assist all the process via a predefined set of rules. Users can have control over the rules and guidelines to activate the trading bot. There are a number of crypto trading bots available in the market but there is always a place for problem solving.
You can sort out the pain point in this area and come up with the crypto trading bot that can stand out. Have a clear understanding about the features of crypto trading bot development before starting.
9. Digital Asset Management Apps
Digital asset management apps are the fintech applications that includes all the crypto financial investment options like Crypto Exchange, defi, dApp, Wallet, NFT marketplace and Institutional trading in one platform. The platform employs all the crypto financial services to let the users easily manage the investments under one ecosystem.
Users are provided with endless options for investing in third party applications through their secondary marketplaces for each service. Binance is a great example for that. It covers the entire crypto investment stream and constantly acquires the emerging startups in the landscape.
If you have the idea to develop a full fledged digital asset management platform, it's a wise choice with many revenue opportunities available.
10. Cryptocurrency Payment Solution
Blockchain technology is used by cryptocurrency payment gateways to enable the conversion of cryptocurrencies into fiat money. You may provide clients who wish to pay for goods and services they purchase online with a paypal-like experience.
The majority of nations have adapted the use of cryptocurrency payments for small businesses, brands, and even neighborhood stores. Comparatively speaking, the security of cryptocurrency payments is far more advanced, and transaction costs are cheaper than those of conventional credit card payment gateways.
For those interested in the crypto industry who have experience in data science, fintech product management, and payment engineering, crypto trading bot development is one of the most lucrative company ideas.
Blockchain Powered Use-Cases
Moreover, there are other blockchain powered use-cases which business owners can easily adapt into their business objectives. Here are the most applicable areas of blockchain industry wise.
Healthcare

Supply Chain

Identity Management

Voting management

Food-chain tracking

Banking

Video streaming

Education

Cybersecurity

Internet of Things

Insurance

Money Transfer

Advertising
Bottom line
Summing this up, the business applications of blockchain are countless. Meanwhile, blockchain is not an easy-to-go infrastructure for anyone to get their hands on and start developing. The blockchain technology adds way more complexities to the developers shoulders.
To build a reliable business venture in the blockchain ecosystem, you should have a solid problem solving intent, technical expertise in respective areas, team management skills and marketing strategies. If you are struggling to get your project on the road, get technical help from our experts who are proficient in blockchain and DLT.
About Hivelance
Hivelance is the full grown blockchain development company having a strong technical crew who are currently working in some of the reputable blockchain projects. We deliver affordable blockchain solutions for every business niche and constantly adding exceptional value through it. More than 50+ projects have been launched since our inception.