Impacts of Blockchain in Fintech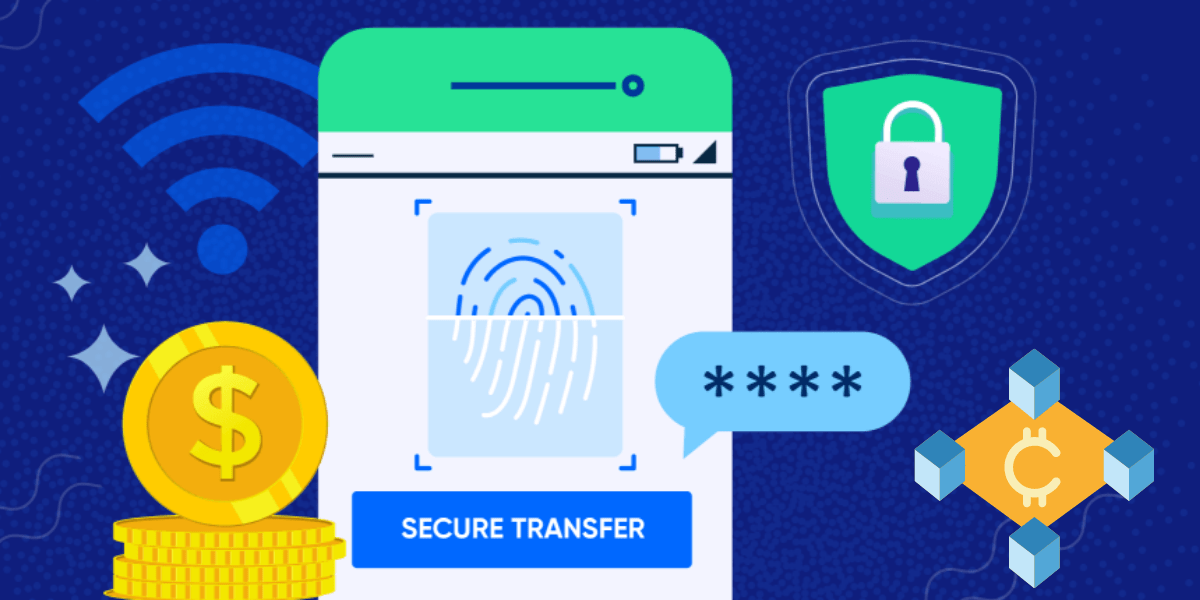 Blockchain technology is one of the leading innovations in the finance industry, holding promise to reduce fraud and ensure quicker, secure transactions and trades.It helps in managing risks within the interconnected global financial systems.There are many financial uses provided by blockchain to track transactions and trades.
Fintech in Blockchain
Fintech ecosystem is mentioned as the revolution happening in almost all the financial industries with the help of blockchain technology.The financial transactions that are taking place in the blockchain platform has the capability of introducing peer to peer networks, fast transactions and secure environment.The blockchain technology also paves the way of bankless financial management.
Here comes the use of wallets for storing the cryptocurrencies,which is considered as the most safest technique.These wallet holders are protected by private keys, whilst possessing their very own unique public address to allow them to send and receive payments with others.
Blockchain Fintech Examples
1. Trade Finance
The automation of transactions essential to trade finance will help the financial services industry make huge savings after blockchain solutions are introduced. Usage of smart contracts to automate approval workflows and clearing calculations will help reduce processing times and enable banks to massively reduce the number of employees needed for this task too. It will also benefit the banks by helping to reduce the number of errors resulting from human mistakes.
2. Banking
Banks are responsible for verifying their customer's identities. These rules exist with the aim to help prevent fraud and money laundering.The cryptographic protection offered by blockchain, which requires a secure key to access, would ensure that all parties involved in a transaction would be clearly known to the ledger. Since identification is required by law, this feature is essential to all financial transactions.
Fintech Blockchain Transformation
Creation Of Digital Ledger
Blockchain technology has the ability to notice the entire cycle of transactions, time-stamp them and record them. Having an accurate and precise record of every transaction is essential for the banking and accounting industries,it improves the efficiency of the process and reduces the risk of anomalies.
Elimination Of Third Parties Interference
When multiple parties are required to validate a transaction, there is a chance for things to go wrong. With blockchain technology being so secure, payments can directly reach the Party to purchase goods and services without interference and happens automatically.
Restores Monetary Power To People
The most prominent application of blockchain technology is in cryptocurrencies, which is basically holding the value of your money in digital coins without a bank. If investment is done in cryptocurrency, we can hold the crypto coins in a digital wallet with a private key. There's no other financial institution holding our money. This is one of the main USPs of blockchain technology.
Fintech Startup Ideas
1. Digital Banking App
Digital banking is the most crucial fintech app idea you can invest in.Users don't have the need to go to their local bank or ATM for money transfers or other transactions.Users may now make use of digital banking's various benefits, such as making transactions, opening accounts and deposits, investing, adding beneficiaries, and more with just a few clicks on their Devices.
2 P2p Money Transfer App
Consumers can immediately transfer money between bank holders using P2P payment apps like Venmo, Google Pay, Paytm, and PayPal, even if they are registered with different banks and payment systems.
3. Blockchain Technology Wallet
With blockchain wallet, you may purchase and trade cryptocurrencies. So, most firms began to engage in blockchain app development by incorporating advanced features. Cryptocurrency storage platform is one of the blockchain apps that make use of the digital banking and finance market. Blockchain apps provide a variety of features like money lending, asset management etc.
4. Investment and Trading App
Holding an investing and trading application helps in the development of a suitable product for micro-investors. Users are showering all the attention and love to systems that allow them to gain a thorough understanding of shares, stocks, currencies, and mutual funds.
5. Crypto Exchange platform
The crypto exchange platform allows the users to trade cryptocurrencies allowing them to participate in the decentralized market. These crypto exchange platforms make it easier to trade cryptocurrencies like Bitcoin, Ethereum, Litecoin, and other fiat money. They can also assist with the exchange of cryptos for other assets in specific situations.
Hivelance can assist you in all ways to implement fintech into your business plan and we create platforms like crypto exchanges, dApps, DAO, Smart contract development, NFT marketplaces, Metverse projects and much more. Get in touch with us in case of help.
Related Article - Fintech App Ideas for Entrepreneurs