What are the most used crypto exchanges of 2022?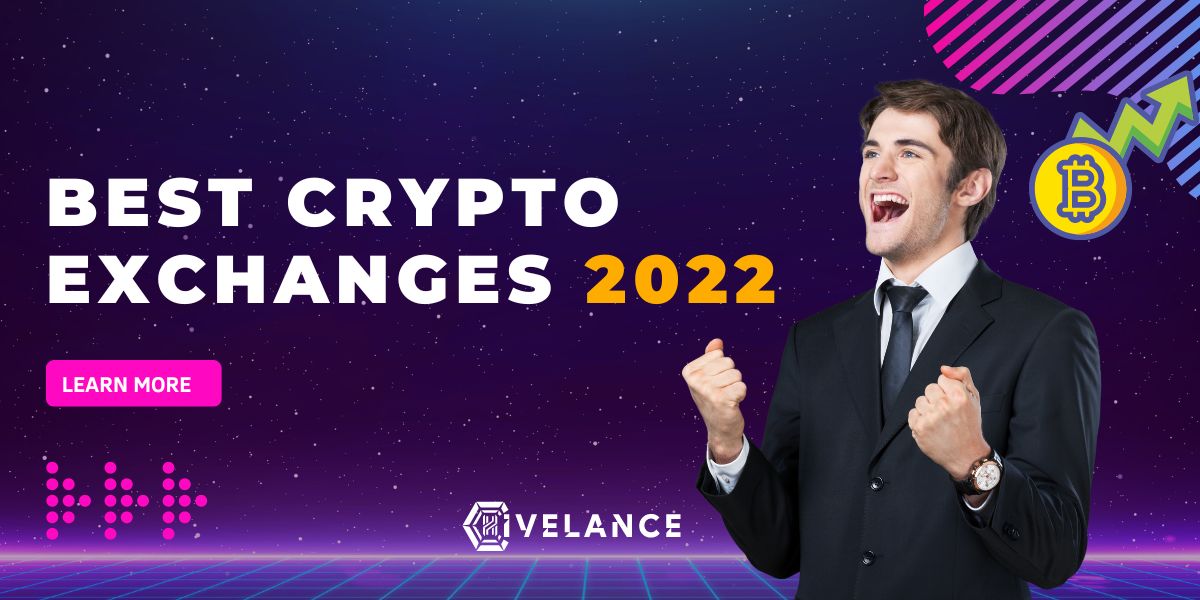 This blog can guide you to identify the best crypto exchanges in terms of user base, trade volume, lowest transaction fee, and security nature. We tried to answer some of the most asked questions in regards to identifying best crypto exchange.
We don't give any credibility to the crypto exchanges that are being mentioned.
It is purely based on the online references and we have curated them to present you in short form. Any reference to an investment in these crypto exchanges should not be construed as a recommendation. Do your own research before investing.
How many crypto exchanges are there?
According to reports, there are more than 294 exchanges, the biggest of all are Binance, Coinbase and FTX( by volume of trades).
Who is the biggest crypto exchange?
Crypto trader Binance is ranked as the largest cryptocurrency exchanges by trading volume on a global level in 2022.The Highest trade volume is $25.51 billion per day.
The special feature of Binance is that it supports Crypto wallet for traders to store their electronic funds along with interests.
What is the safest crypto exchanges?
Startups, Entrepreneurs often strive in choosing the safest crypto exchanges for enhancing their business. Kraken, Binance, Coinbase are considered the best and safest crypto exchanges. Below are the reasons ensuring the security features of the platform:
Coinbase: Digital assets on Coinbase are insured against cybersecurity breaches along with multi factor authentication.
Kraken: Kraken stores the vast majority of users' deposits offline and has robust protection with email confirmations for withdrawals.
Binance: User's assets are stored in cold storage, withdrawal and password reset attempts are monitored with strict sign-in protocols.
What is the best crypto exchange in the US?
In the US, Coinbase is the popular and successful crypto exchange with $2.42B total volume trade in 24 hours. The platform offers user-friendly UI and trading experience.
The reason for being the best platform is Coinbase has never suffered from a major cryptocurrency hack anytime and has a strong security record.
Coinbase actively prevents users from sending cryptocurrency to any scam addresses providing an extra layer of protection and also can be accessed via web or smartphones meeting all trading requirements.
How do crypto exchanges make money?
Crypto exchange is the most profitable business serving as the mainstream of revenue.The foremost revenue source of exchange is a trading fee.They make money by imposing fees on users to buy, deposit or withdraw crypto coins. There are several methods that an exchange will create revenue and they are:
Deposit fees

Withdraw fees

Listing fees

Trading commissions

Market making

IEO/ICO, STO fund collections.
Which crypto exchanges have the lowest fee?
FTX is the trader based crypto exchange platform with affordable crypto exchange fees. This platform is the best choice for low cost transaction fees with fiat support and control over liquidity and target leverage.To your easier understanding the key specs are listed below:
Deposit fee - 0 %

Withdraw fees - 0%

Maker fees - 0.02%

Taker fees - 0.07%

Volume based pricing - 0%

Market share - 1.69%

Trading volume ( per day)- $3.02 Billion
Why is binance popular?
Binance could be the best platform for both beginners and experienced traders as it offers a relatively secure and versatile way to invest in and trade cryptocurrencies.
It offers over 65+ tradable coins with low fees and having wide-range of trading options like peer-to-peer, margin trading and spot trading.Traders can use the platform to access their portfolios,trading history and price charts.
Who is Binance owned by?
Binance is owned by the CEO Changpeng Zhao and has presented itself as the decentralized company. Binance is the world's leading blockchain ecosystem with a product suite that includes the largest digital asset exchange. Binance offers several financial products like:
Binance crypto exchange

BNB Chain for

building your own dapp

Trust wallet for storing your crypto assets

Binance Labs(Binance Labs is an infrastructure impact fund and an initiative to incubate, invest in and empower blockchain projects.)

Launchpads
How do I exchange crypto for cash?
If you are looking to convert your crypto assets to cash, following are the methods,
i) Through cryptocurrency exchange
Similar to currency exchange at airports. Once you deposit digital currency to exchange and request for withdrawal, the broker will transfer money to your bank account.
Takes more time for the transfer.

And users need to pay fees for the transaction( varies based on the location)
ii) Through peer-to-peer network
Users can use the peer-to-peer exchange to convert digital currency to cash by simply selling it.
Low transaction fees.

Better exchange process compared to third party brokerage.
How do I cash out large amounts of Crypto?
You can cash out large amounts of crypto through over-the-counter trading or on the third party trading platform. Some other ways to cash out your small amount of cryptos can be made possible through:
Peer-to-peer exchange

Sell from your wallet

Money transfer apps

Bitcoin ATMs

Crypto debit cards.
What is the cheapest cryptocurrency?
XRP is the cheapest and open source cryptocurrency in the crypto markets.It was developed by Ripple and uses an open source distributed ledger called XRP ledger. XRP can settle faster transactions at a low cost.The coin price is $0.3692 now.
Conclusion
In the coming days, cryptocurrency exchange will be evolving towards people first features. On the other side, startups and Entrepreneurs are on track to get their crypto exchange platform with security features and set records in the crypto market.
Billions of people's money is being continuously circulated on the crypto exchanges. But there is still a security concern for the people when making investment decisions. It may be due to cyber attacks that happened in past.
We want to bridge the gap in the security nature of crypto exchanges and ensure the safety at best. That's why we came up with the vision and developed a cryptocurrency exchange script that can protect your exchange website from hacking attempts.
For more information about the script, have a live demo with our experts.