Coinbase Business Model Explained - How Coinbase earns revenue from mutiple streams?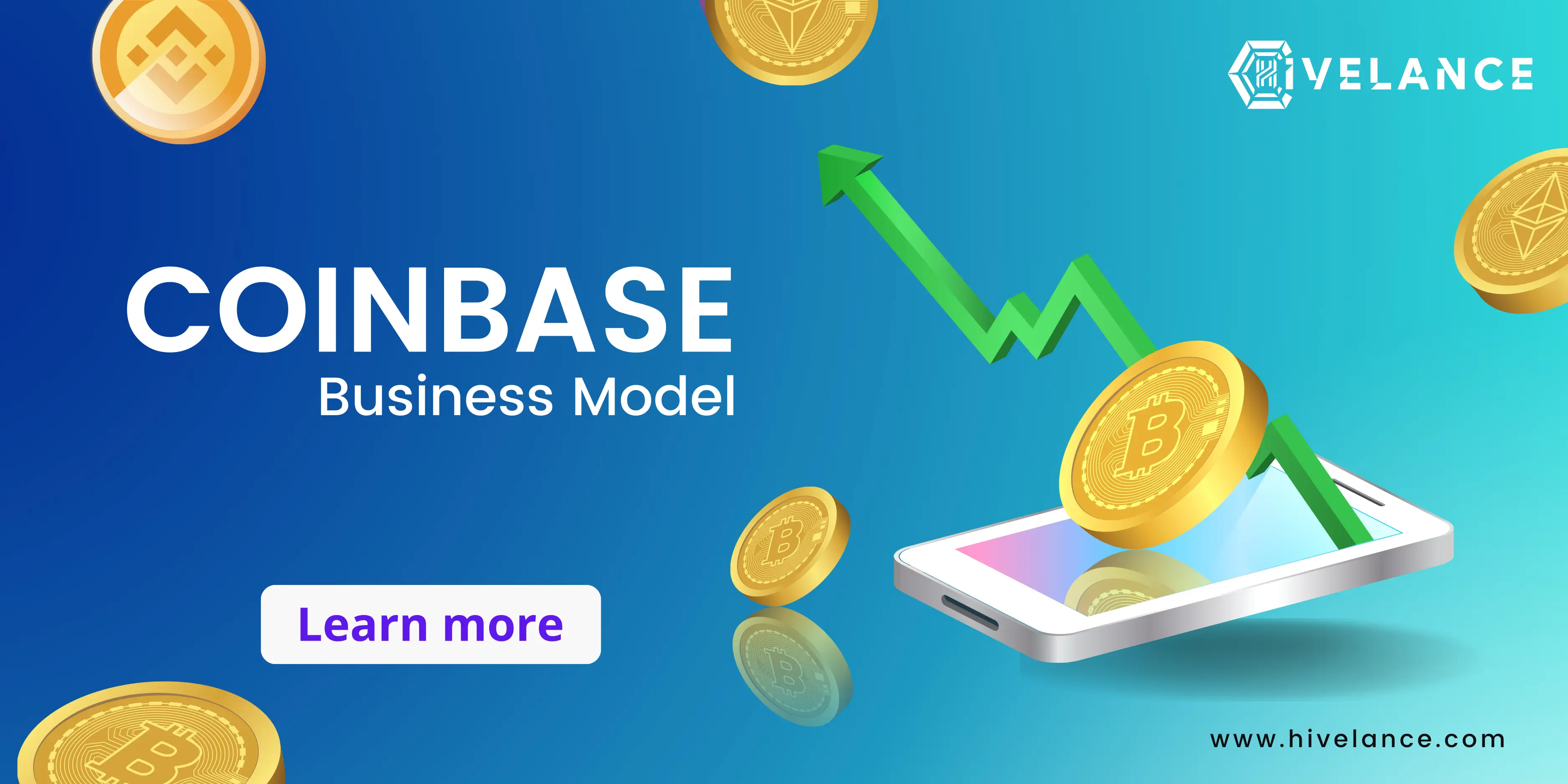 Coinbase Business model overview
Coinbase's Business model is based on their services that they provide to their customers. This includes fees for buying and selling cryptocurrencies, fees for transferring funds, fees for using their wallet services, and fees for holding digital assets.
Coinbase also generates revenue from merchant processing services, merchant fees, lending fees, margin fees, staking and governance fees. Coinbase also earns revenue from transaction fees for trading and fees for other services provided on its platform.
How is Coinbase different from other exchanges?
Coinbase is one of the largest and most established exchanges in the crypto space. It is different from other exchanges in that it places a strong emphasis on user experience and security.
Coinbase has implemented several security measures such as two-factor authentication, multi-signature wallets, and cold storage of customer funds, which makes it one of the most secure exchanges out there.
Furthermore, Coinbase offers a user-friendly and intuitive interface that makes it easy for newcomers to buy and sell crypto. Coinbase also provides a range of additional services such as an integrated wallet, a merchant platform, and a wide range of payment options.
Also Read - Binance Business Model | Remitano Business Model
What makes Coinbase unique?
1. Multiple crypto pairs
Coinbase also offers a great variety of cryptocurrency pairs to choose from, as well as other advanced features such as margin trading, stop-limit orders, and Instant Exchange.
2. Pro version
The Coinbase Pro platform also offers advanced trading features for experienced cryptocurrency traders. Coinbase is one of the few exchanges to offer insured deposits and withdrawals, allowing users to store their funds securely.
3. Credit Card/Debit card support
Coinbase is also the only major exchange that allows for direct purchases of cryptocurrency with debit cards and bank transfers in the US. Finally, Coinbase is one of the few exchanges to offer insurance on digital assets.
How does Coinbase earn money?
Coinbase generates revenue primarily through its transaction fees. Coinbase charges a fee for each transaction, including for buying and selling digital currencies. Coinbase also makes money through its Coinbase Pro platform, which charges users a fee for each transaction.
Coinbase also earns money from other sources, such as its Coinbase Custody service, which earns a fee for securely storing digital assets, and its Coinbase Commerce platform, which allows merchants to accept digital currency payments. Coinbase also earns revenue from its venture capital investments and other strategic partnerships.
Additionally, Coinbase earns revenue from interest earned on customer deposits as well as margin trading fees.
Coinbase money making methods
Coinbase is a crypto currency exchange that enables users to buy, sell, and store cryptocurrencies such as Bitcoin, Ethereum, Litecoin, Dogecoin, Solana, Ripple etc. The company generates revenue through a number of different revenue streams such as follows,
Trading fees:

Coinbase charges a small fee for each transaction that occurs on its platform. These fees are typically a percentage of the total value of the transaction and are usually higher for smaller transactions.



Exchange fees:

In addition to trading fees, Coinbase also charges a separate exchange fee for converting between different cryptocurrencies. This fee is typically based on the size of the transaction and the exchange rate at the time of the conversion.



Coinbase Pro:

Coinbase also offers a more advanced trading platform called Coinbase Pro, which is geared towards professional traders and institutional investors. Coinbase Pro charges higher fees than the standard Coinbase platform, but it offers more advanced features and lower spreads.



Coinbase Prime:

Coinbase Prime is a platform specifically designed for institutional investors, such as hedge funds and asset managers. It offers a range of services, including OTC trading, margin trading, and lending.



Earn program:

Coinbase also offers a program called Coinbase Earn, which allows users to earn small amounts of cryptocurrency by completing educational tasks and quizzes. The company generates revenue from this program through advertising and sponsorships.



Custodial fees:

Coinbase offers a custodial service for institutional investors and high net worth individuals who want to securely store large amounts of cryptocurrency. The company charges a fee for this service based on the value of the assets being stored.



Coinbase Card:

In addition to the above, Coinbase also generates revenue through a variety of other services, such as its Coinbase Card, which allows users to spend their cryptocurrencies at merchants that accept Visa.



Coinbase Commerce platform - It enables merchants to accept cryptocurrency payments just like how Gpay, Apply pay works for Fiat currency. Overall, Coinbase's business model is centered around providing a range of services to individuals and institutions looking to buy, sell, and store cryptocurrencies.
Are you Interested in starting a Crypto exchange like Coinbase?
If you are excited to develop an exchange like coinbase, get Hivelance's coinbase clone script that gives you competitive advantages. We offer complete cryptocurrency exchange solutions that enable you to launch your own crypto exchanges with the features and functions of the leading exchanges like Coinbase.
Additionally, we offer fully customizable and additional features. We have a team of skilled developers, designers, and testers who have delivered successful projects for many clients. We can help you build a secure, robust, and feature-rich crypto exchange platform that meets your requirements.